A New Option in Customized Living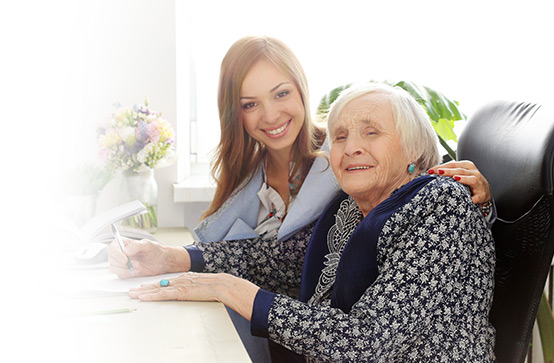 Featuring person-centered programming, a strong clinical and behavioral health presence in our communities, and even complimentary furniture for residents who need it, we provide important value to our residents on Minnesota CADI and BI Waiver. By deepening our relationships with local case managers, offering them continuing education opportunities and supporting their important work, we provide a wonderful place for their clients to call home. We offer the assistance needed to make the process of choosing the right living option as easy as possible.
CASE MANAGERS – Schedule a Tour or Presentation Today!
CADI & BI Waivers
All of the accommodations at both of our Communities are eligible for Community Access for Disability Inclusion (CADI) waiver and Brain Injury (BI) waiver, with no private pay eligibility period.
Our care team professionals will perform a complete assessment to determine the level of need and work directly with case managers on your behalf to ensure your paperwork gets processed appropriately and costs are finalized and approved.
We ensure that your loved ones needing extra levels of care will feel and welcome and secure in our community.
Requirements for CADI and BI Eligibility
To be eligible for the CADI waiver, a person must choose the CADI Waiver and meet all of the following criteria:
Eligible for Medical Assistance (MA)

Certified disabled by Social Security or the State Medical Review Team (SMRT) process

Under age 65 at time of opening to the waiver

Determined by the case manager/service coordinator to need nursing facility level of care

Has an assessed need for supports and services over and above those available through the MA State plan.
To be eligible for the  Brain Injury (BI) waiver, a person must be assessed at Level IV or above on the Rancho Los Amigos Levels of Cognitive Functioning Scale and certified as disabled by the State Medical Review Team or by the Social Security Administration, and:
Are Eligible for Medical Assistance 

Are under the age 65 when the waiver is opened

Ar

e determined to need the level of care available in a nursing facility or neurobehavioral hospital

Choose services in the community instead of services in a nursing facility or neurobehavioral hospital

H

ave a documented diagnosis of traumatic or acquired brain injury or degenerative disease diagnosis where cognitive impairment is present, provided the diagnosis is not congenital

E

xperience significant/severe behavioral and cognitive problems related to the injury or disease
After eligibility is determined, there are a few key requirements that must be met to ensure the CADI/BI participation is utilized appropriately:
Have all options been assessed and do they meet both the needs and preferences of the individual?
Are services going to be covered by any other source of funding such as insurance or medical assistance programs?
Will these services ensure the good health, safety, and livelihood of the individual?