Our People Make the Difference
Our mission is to offer quality health and housing services that promote independence and well-being for those we serve.
Sunflower Communities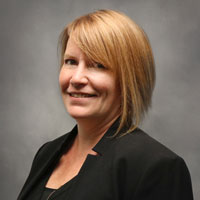 Stephanie Bauman
Community Relations Manager
Stephanie has over 11 years of experience in the healthcare industry and has spent this time predominately working with senior living communities. Additionally, she has experience in a variety of different sales, marketing, and business development roles. Stephanie plays an active role in maintaining and building relationships with county case managers, social workers, and other senior services contacts throughout greater Twin Cities metro area. Her passion is serving people, both knowing and learning from them. Stephanie is most excited about learning and growing with all of the opportunities this role presents. She has spent the last 10 years living in Chicago and has recently moved back to Minnesota. When not at work, Stephanie enjoys learning languages and experiencing cultures from around the world, spending time with family and friends, road trips, traveling, writing and music. She is also an avid "foodie" and takes any opportunity to experience new and unique foods!
Sara Lynaugh, RN
Nurse Assessor
Sara has been working as a nurse for over 5 years and is responsible for the assessment of potential residents at both Sunflower Communities locations. She has held roles in multiple settings including transitional care units, home care, and assisted living communities. Sara takes pride in being able to use her knowledge to help educate her patients as well as teach her peers. In her role at Sunflower Communities, Sara works with clients and their families to determine if our communities are an appropriate fit for their wants and healthcare needs. Based off her assessments, she makes recommendations for additional medical, mental health and housing resources.  When not at work, you can find Sara training for her third Ironman Triathlon! She also loves biking and running, being outside, and spending time with her 2-year-old daughter. 
Nagel Assisted Living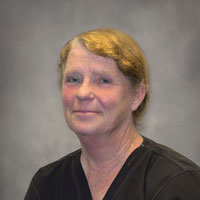 Anne Raffaelle, RN
Director of Health Services
Anne is responsible for ensuring that every resident receives the very best healthcare services possible every day at Nagel Assisted Living & Memory Care. Beyond her most recent career experiences in home care, Anne has spent decades serving the healthcare needs of individuals in a variety of different settings. Starting as a candy striper at a Merchant Marine Hospital, she knew from an early age that caring for others was her passion and ultimate career calling. One of her favorite healthcare career memories was working at Montreal Children's Hospital in Quebec, Canada – as French was the predominant language spoken and Anne didn't speak French, she learned how to communicate with her patients by pointing really fast – it was definitely an adventure! Born and raised in Bivalve, MD, a small eastern shore town where doors weren't locked and the best days were spent crabbing off the dock, she's always had a love for the outdoors. Since moving to Minnesota, Anne has found a love for the many area parks and discovering something new and different at each. She's excited to be a part of the growth at Nagel Assisted Living & Memory Care. When not at work, Anne enjoys river kayaking, bicycle and motorcycle riding, and listening to the laughs and tall tales of her two grandsons.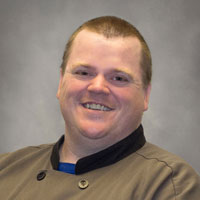 Jason White
Executive Chef
Jason is responsible for developing the restaurant-style menu and great tasting meals that residents enjoy every day at Nagel Assisted Living. He's committed to doing his part to make life changes as smooth as possible for new residents moving into Nagel by providing familiar tastes of home. With several years of experience providing his culinary expertise to area senior communities, Jason brings a passion for providing food that nourishes residents and gives them that additional something to look forward to each day. Jason's expertise in the kitchen has also led him into the judges seat of several local cooking competitions. When not at work, he enjoys camping, hunting, fishing, traveling, visiting waterparks, panning for gold, and gem mining with his wife and three boys. 
Elmore Assisted Living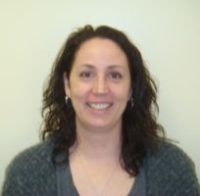 Amara Pederson, RN
Director of Health Services
Amara has been with Sunflower Communities since July 2019. Prior to that, she worked in home health for 15 years, first as a case manager and then as a clinical supervisor. She also has experience working in long-term care and senior nursing facilities as a floor nurse, MDS coordinator and unit manager. Amara grew up in Columbia Heights, MN and received her BS in Nursing from the College of St. Catherine. When not working, Amara and her husband spend time with their two grown sons, three dogs and three cats. She also enjoys DIY home projects and gardening.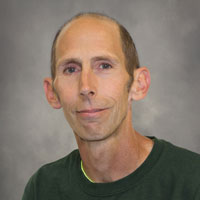 David O'Brien
Maintenance Technician
David is responsible for the day-to-day upkeep and maintenance of Elmore Assisted Living & Memory Care. Residents turn to David with small handyman projects, and love the convenience of having a skilled maintenance professional available to serve them daily. David has five years of senior living and healthcare experience. Originally from the town of Blue Earth, MN, when not at work, David enjoys many of the outdoor recreational opportunities that are available to him in the southern MN area. His hobbies include hunting and fishing, but he also coaches baseball and enjoys spending quality time with his family.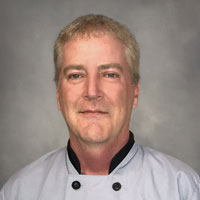 Troy Thompson
Executive Chef
Troy is responsible for developing our restaurant-style menu of fresh-made culinary delights. From savory main courses to delicious desserts, Troy uses his over 25 years of culinary experience to deliver on our promise of great food for every resident at every meal. No stranger to traditional restaurant, banquet, and catering operations, Troy counts the residents that he works with at Elmore Assisted Living as the best "customers" he's ever had. He grew up in the Twin Cities, but has recently lived in Rochester and Austin, MN. He also once called Florida his home while working at beach resorts and restaurants on the Gulf Coast. He loves this new opportunity to create and be unique with menu dishes while getting to know residents and team members better. In his spare time, he enjoys kayaking, camping, hiking, and fishing with his family. In the winter, it's all about cooking – he loves creating new dishes and spending time with friends and family around the dinner table.