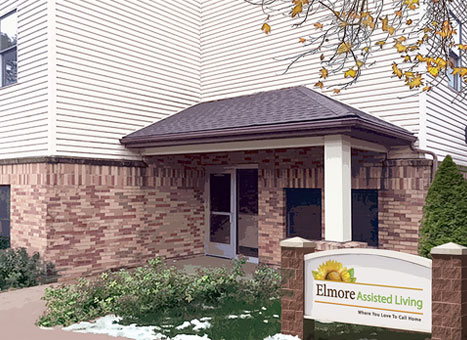 Take A Virtual Tour
Nagel Assisted Living & Memory Care is one of two locations of Sunflower Communities. Located in Waconia, MN, residents can find a new home feeling connected to Waconia and the surrounding communities, while being only 40 minutes outside the Twin Cities Metropolitan area. Take a virtual tour of our Community and see the difference our specialized mental health services offer for yourself. "Live Simply without Sacrificing Quality of Life."
WHAT IS PROVIDED IN HOSPICE CARE?
Compassionate Care – This allows our residents to live as fully and comfortably as they can during the final stages of a terminal illness; the primary focus is comfort and reduction of pain in their familiar surroundings.
Palliative Care – Palliative Care attempts to enhance the quality of life for both those affected by illness and their families by preparing them for physical changes that may occur near the end of life, helping them cope with the different thoughts and emotional issues that arise, and providing support. At Sunflower Communities, we focus on both the physical and mental health effects of incurable diseases like cancer and help the individual as a whole.
Symptom Control – Physicians will treat symptoms and side effects, making our hospice residents comfortable, while halting further treatment of any disease or illness.
Hospice Care Coordinator – At Sunflower Communities, we allow our residents and their families to choose their Hospice Care Coordination from a number of local serving agencies. We walk alongside our families in their hospice journey to ensure their needs are being met.
OUR PROMISE OF CARE
Safe Living Environment – The safety of our residents is our top priority. All hospice residents are assessed on a case-by-case basis to ensure that we can safely and compassionately meet all medical, mental health, and spiritual needs within our Community.
Round the Clock Care – Hospice care requires a dedicated team to be available and ready 24 hours a day, 7 days a week. Through the collaboration of our internal staff of RNs, LPNs, and CNAs, and the Hospice Care Coordinator, we ensure this happens with proper training and scheduling of all staff.
Spiritual Care – Spiritual care is set-up to meet the needs of the residents in hospice and end-of-life care. We utilize local pastors from multiple denominations that are available to offer their spiritual support to both our residents and their families.
Frequently Asked Questions
Yes! Both of our Communities are dedicated to the seamless transition from assisted living to memory care to hospice if needed, with our Nagel Community offering a private hospice care suite for end of life needs. It is our desire to be able to allow our residents at both of our Communities to remain with us through end of life if possible.
Levels of care range from basic, moderate, enhanced, and ultimate depending on the needs of each resident. You can find more information here.
In addition to primary care, therapy, and care coordination services, residents can also rely on our pharmacy services. Prescription medications can be delivered right to the Community so our residents never have to take a trip to the pharmacy.
We understand the importance of family and pets during a hospice journey. We allow coordinated visits with family members and coordinated visits with the family pet. (NOTE: Subject to change due to COVID restrictions)