Memory care facilities are there to address the needs of individuals that have varying types of dementia, such as Alzheimer's disease. Their professional caregivers are specially trained to provide residents with the support they need to reduce instances of confusion and other dementia-related health issues. 
If you are researching memory care facilities for a loved one, it's important to understand what each one has to offer in terms of memory care services. In this article, we'll cover the most common memory care services you can expect from these facilities and how to choose the right one for your loved one with dementia.
Keep reading to learn more.
What Exactly Is a Memory Care Facility?
It's easy to confuse memory care facilities with nursing homes. Memory care facilities are designed for the long-term care and treatment for aging adults with dementia-related health issues and other cognitive (memory) impairments. 
These facilities can either operate on their own or as part of a larger assisted living community — both under the supervision of specially trained professionals. They offer 24-hour dementia care and support, such as assisting aging adults with activities of daily living (ADLS — bathing, dressing, eating, using the restroom, taking medication, etc.).
Moreover, these facilities typically provide residents with cognitive and social activities to stimulate cognitive function, providing a sense of purpose and minimizing instances of total confusion. These activities often include (but are not limited to) arts and crafts, group fitness classes, music therapy, cooking classes, pet therapy, social gatherings, and so on.
When it comes to the actual memory care services these facilities offer, you can expect the following:
24-Hour Supervision and Security 🔐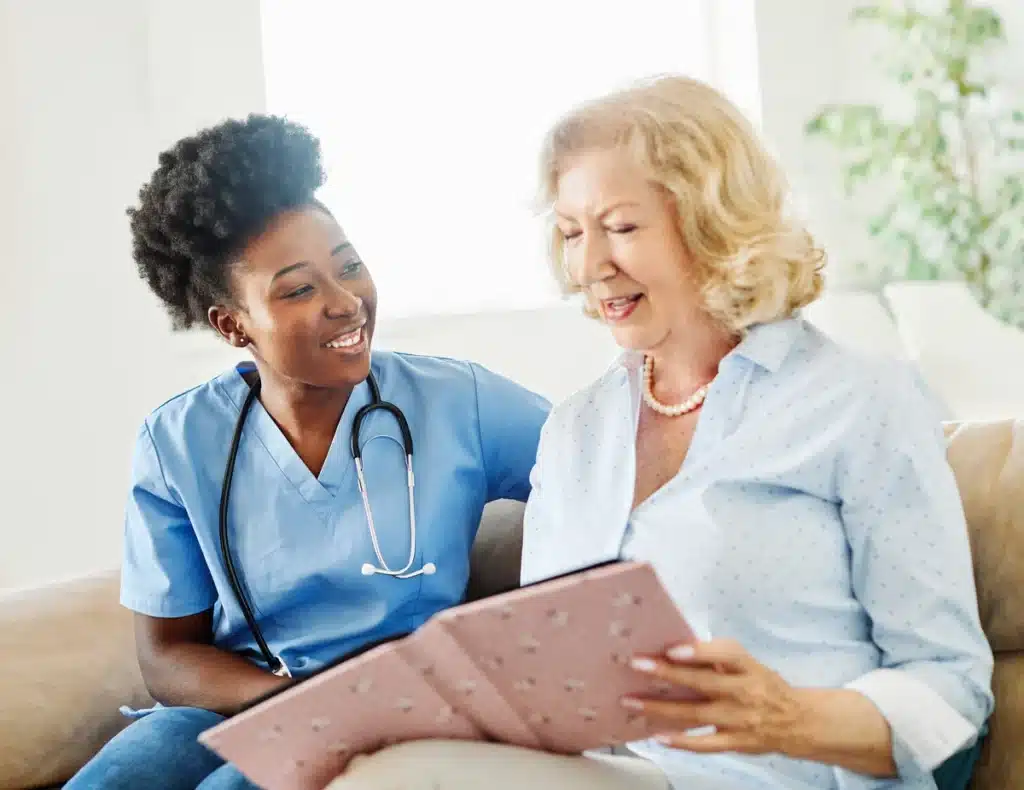 One of the most important and non-negotiable services you should expect from a memory care facility is ongoing supervision and optimal security. What this means for your loved one is that there will always be someone available who can help during the event an emergency occurs.
24-hour security and supervision in memory care facilities are critical as residents often become confused, wander, or get lost.
A Higher Staff-to-Resident Ratio 🧑‍🤝‍🧑
You can also expect most of these facilities to have a higher staff-to-resident ratio compared to traditional assisted living communities and nursing homes. This is how they're able to provide more individualized care to their residents, which is necessary for supervision purposes as well as supporting residents with their ADLs.
High-Quality Programming and Activities 💃
Memory care communities also provide higher-quality programming and activities to ensure residents continue to remain engaged and active for their overall health and wellness. 
As mentioned earlier, you can expect structured activities such as arts and crafts, music therapy, game nights, and much more — all of which are designed to help residents with dementia-related health issues to maintain their existing cognitive abilities.
A Structured Environment 🗓️
A memory care facility will also provide a more structured environment for its residents. This is because individuals with dementia-related conditions depend on a continuous routine and structure in their daily lives to help them feel safe and secure. 
Therefore, you can expect all of your loved one's daily activities, programs, meal times, therapies, etc., to be specifically scheduled for the same times each day. 
Specialized Care 🩺
Dementia is a condition that requires long-term specialized care. What's more, individuals with declining cognitive function are unique in their daily needs, and these needs change over time. Therefore, you can expect specialized care to support the needs of your loved one as they continue to live and age.
Proper Meals 🥪
Another essential provision of memory care communities is meals and snacks. For individuals living with dementia, mealtime can be a challenge. They can become finicky with the foods they used to enjoy, whether it has to do with the taste, color, texture, temperature, and so on. Chewing and swallowing can also become a challenge, along with the ability to use utensils or hold a glass.
These facilities ensure that residents are served three proper meals each day as well as healthy snacks under supervision. However, some facilities will provide set menus while others will allow their residents to choose from a selection of options to give them a sense of control.
A Specially Trained Staff 🧑‍⚕️
Lastly, you can expect the staff at memory care facilities to be specially trained in caring for individuals with dementia-related behaviors. 
This training is what equips the staff with the tools to communicate with and care for those with cognitive impairment or memory loss. It's also what enables them to keep your loved one safe during emergency situations should they become disoriented and combative.
Choosing the Right Facility for Your Loved One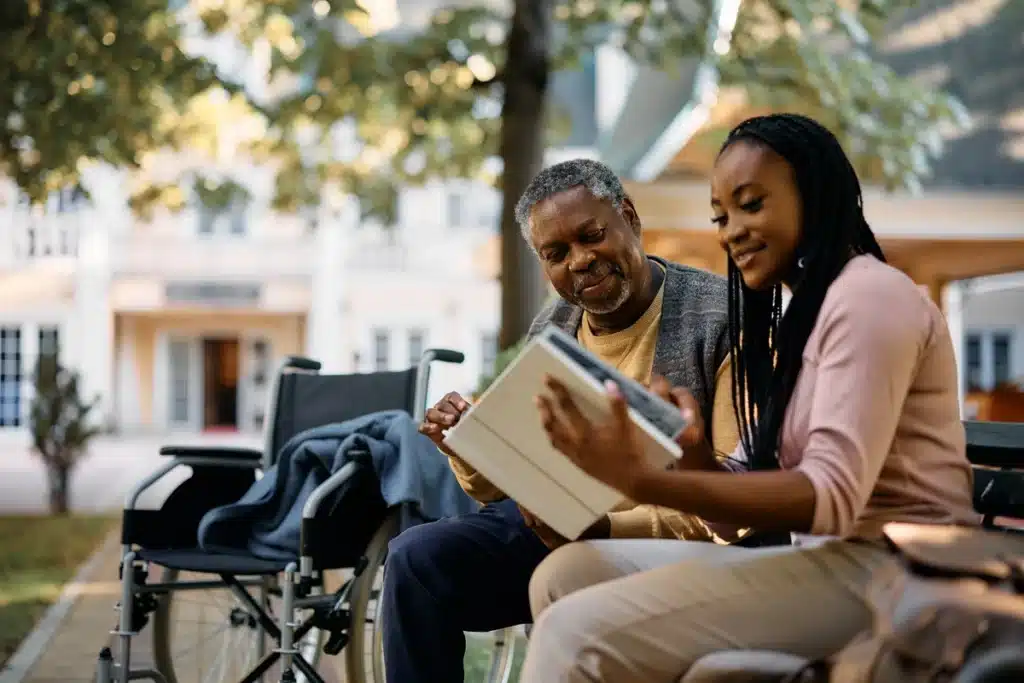 When it comes to choosing the right facility for your loved one, it's important to ensure that they offer all the above services and learn about the extent of those services. 
To get a better understanding of what each facility has to offer regarding memory care services, you'll want to start by asking the following questions:
What is your staff-to-resident ratio?

What type of training do your staff members receive?

What programs and activities do you offer?

How does your facility handle medication management?

What is your admissions process like?

How does your discharge process work?

Do you have a waiting list for admissions?

Are family members allowed to stay overnight?

How many meals and snacks are provided daily?
By taking the time to tour each facility and speak with the staff and even residents, you can make a better decision for your loved one's care. The goal is to ensure they'll be comfortable, safe, happy, and able to have the best possible quality of life.
While you're touring the facilities, it's a good idea to check the following:
The physical environment.

Is it safe and clean? Is it well-lit, with spaces that allow residents to move around with ease? You want to ensure the facility is conducive to your loved one's needs.

The staff.

You'll also want to meet with the staff to get a feel for their personalities and how they interact with all the residents. Do they come off as compassionate and patient? Do they seem well-trained? If it seems like the residents are happy with the staff members, your loved one will likely be happy interacting with them as well.

The other residents.

It's essential to take note of how the current residents are doing. Do they seem content, well-fed, properly groomed, and clean? Do they seem actively engaged in social activities? By observing the current residents, you can get an idea of how well the facility provides for them.

The activities.

Take a look at what kinds of activities are available to residents. A good facility will offer plenty of activities to ensure its residents remain engaged, active, and happy. The more activities available, the better.

The food served.

It's also very important to take a look at the food being served. You want to ensure that your loved one will receive healthy, well-balanced meals and snacks for their overall wellness. You also want to ensure the facility can accommodate any dietary restrictions your loved ones may have.
You Should Expect the Best Possible Memory Care Services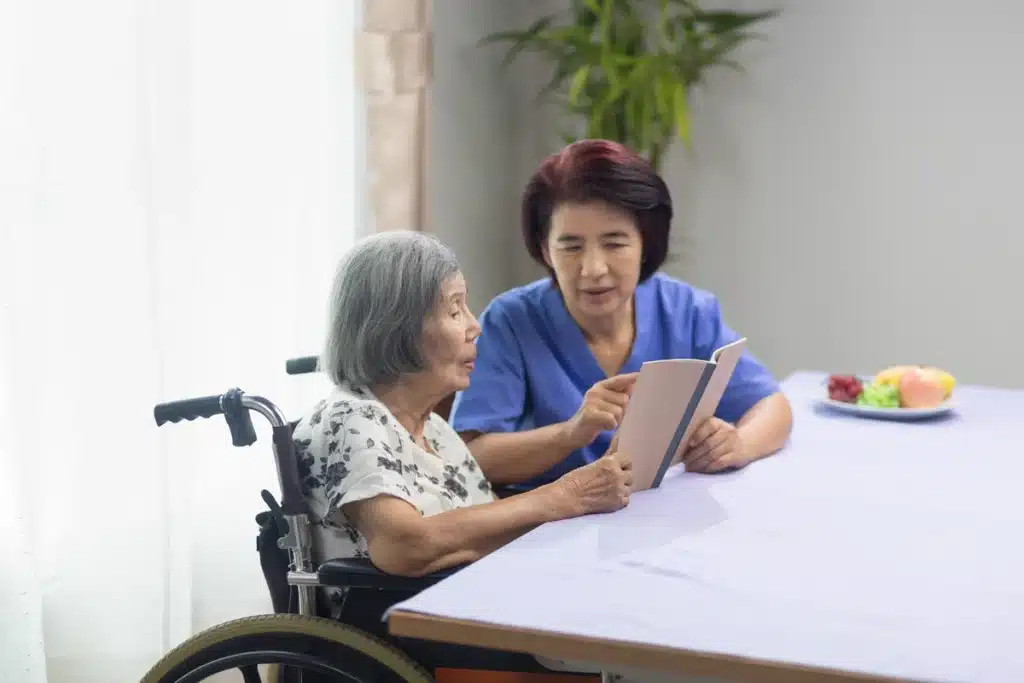 When it comes to memory care services, your loved one deserves the absolute best. At Sunflower Communities, our facility, services, and staff proudly check all of the above boxes and are here to provide your aging loved one with the best possible care.
Contact us today to schedule an in-person tour and have all your questions answered.