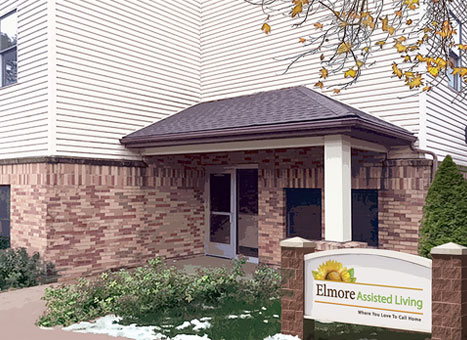 Take A Virtual Tour
Located in Waconia and Elmore, MN, residents can find a new home feeling connected to our neighborhoods and the surrounding communities. Our pet-friendly facility offers modest housing to promote residents' independence and well-being. Live simply without sacrificing the quality of life. 
Benefits of Pet Ownership for Seniors
Physical Benefits – Studies have shown positive correlations between owning pets and lower blood pressure, faster recovery time, improved mobility, pain relief, and longer life in general.
Mental Health Benefits – Pets can provide companionship, reducing loneliness in seniors as well as relieving stress and agitation—especially for those with Dementia or Alzheimer's.
Low-Maintenance Cats – Cats can be a great pet for seniors as they are relatively low-maintenance and don't need physical stimulation like dogs. They are perfect for those with limited mobility.
Caring for Pets in Our Communities
Resident Responsibilities – All residents are responsible for food and supplies for their animals as well as restraining them. Dogs must be on leashes when outside of resident rooms and cats must stay in their room.
Pet Deposit and Monthly Fee – Like in most rental units, residents will have to pay a $300 refundable pet deposit when they move in. That will be returned upon move-out if the pets caused no damage. An additional $25/month fee is also required.
Care Coordinators' Responsibility – We encourage all residents to take great care of their pets. If a resident is unable to care for their pet, we will carefully review that case. The $25 fee covers any of our team's care assistance to pets living in our communities.
Frequently Asked Questions
We generally only allow cats and dogs but again, will review prospective resident pets on a case-by-case basis.
Sure! Also, the pet deposit & monthly fee are waived for residents accepted under EW and CADI programs.
Yes! We do not allow pets in any of our memory care neighborhoods but know the benefits of animals on seniors. So we regularly bring therapy animals into those areas.