There's a certain level of memory loss we can expect to occur with the aging process. While the extent of this memory loss varies from person to person, there's a significant difference between forgetting where you left your keys and forgetting the names and faces of your family members. 
If you're beginning to notice significant changes in a loved one's cognitive abilities, you may be wondering whether it's a good idea to transition them into a memory care community. In this article, we'll explain:
How memory care facilities work; 
And the signs to look out for in a loved one to determine their need for a higher level of care.

What Exactly Is a Memory Care Facility?
Deciding to place a loved one, such as a parent, in a memory care facility isn't an easy decision to make. Watching their cognitive ability decline is heartbreaking enough, and it's common to have feelings of guilt for placing them elsewhere rather than caring for them yourself. However, for many people with severe cognitive impairment, memory care communities are usually the best option to support their condition and needs.
The truth is that one in seven people aged 71 and older has some form of dementia. Dementia is an umbrella term for several conditions causing impaired cognitive function, such as Alzheimer's disease. A person with dementia will have difficulty with their mental function regarding memory and judgment on a level that's high enough to interfere with their daily lives. 
Caring for a loved one with dementia or Alzheimer's disease can become increasingly challenging as the disease progresses. Common struggles associated with caring for someone with Alzheimer's include: 
They can become uncooperative and combative.
They may struggle with daily activities like bathing, dressing, and eating. 
You may not have the time to adequately care for them if you work a regular job or are raising young children. 
That's where memory care facilities come in.
Memory care communities specialize in long-term residential care for people that require dementia care. Much like an assisted living facility, these communities are equipped to provide professional levels of personal care and memory care. Here, experienced and skilled caregivers and medical professionals are assigned to individuals to help with daily routines, including: 
Grooming and hygiene
Monitoring and maintaining lower stress levels
Medication management
Assisting with cognitive stimulation, therapy, and daily living
Memory care communities also have a much more secure environment compared to assisted living communities and even nursing homes. They're designed to prevent wandering and ensure your loved one's safety. They also provide healthy meals and a structured and supportive environment to meet their memory care requirements and help them thrive. 
Aside from specialized care, an added benefit of memory care is the opportunity for more social engagement. Your loved one will get to participate in group activities and socialize freely, which will help them feel connected and they develop new relationships.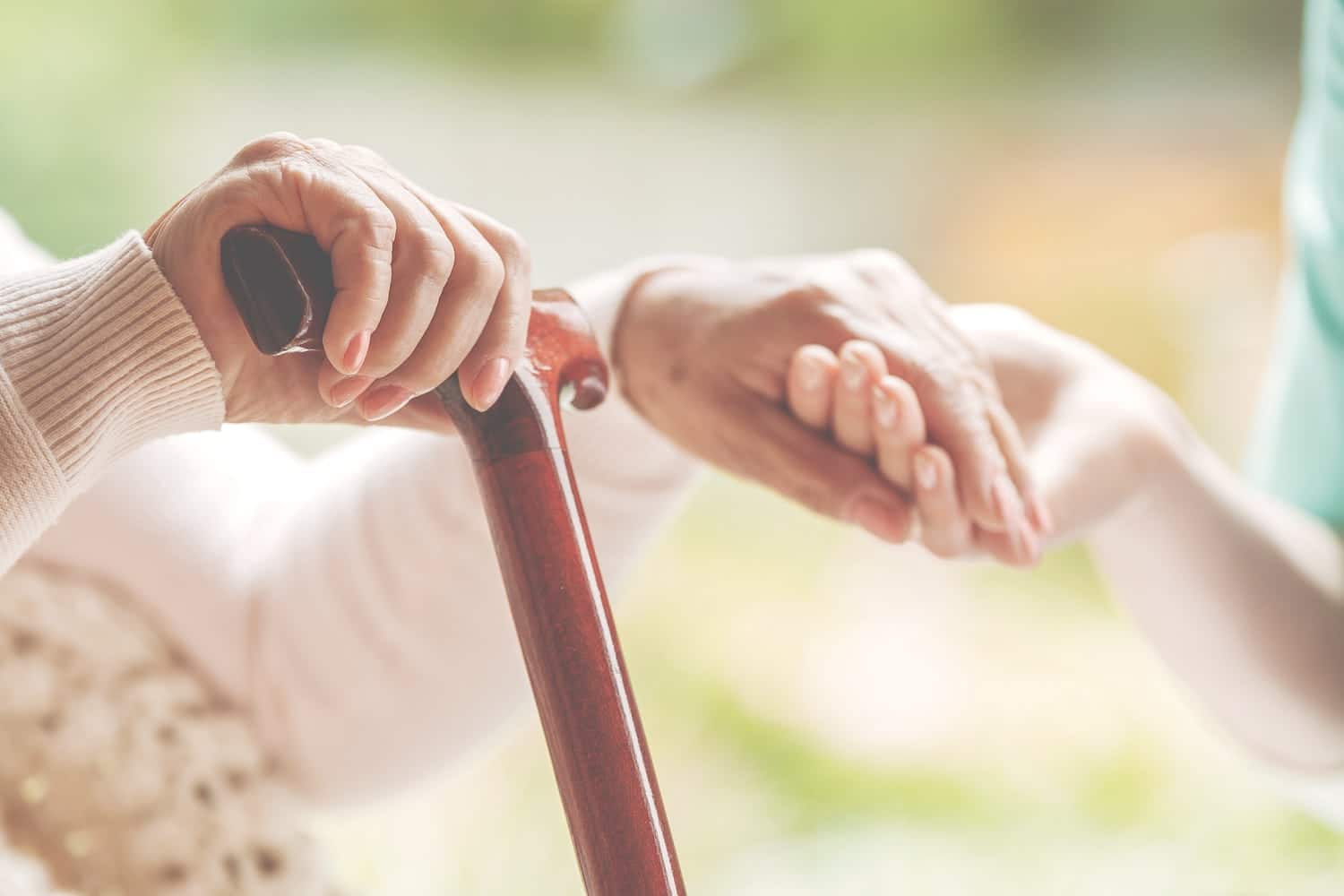 5 Signs It's Time to Transition to Memory Care
Whether you're just noticing a change in your loved one's overall demeanor or having been caring for them as their condition progresses, there will come a time when you begin to think about seeking memory care. As mentioned earlier, caregiving for individuals with dementia is a specialized skill as it requires a lot of focus, attention, and energy geared toward your loved one. 
In either case, the signs that it's time to transition your loved one into memory care aren't always that obvious. Let's take a look at five of the common— and not-so-common signs— that it's time to look into memory care communities:
1. Subpar Living Conditions
In some cases, early dementia can present itself as hoarding. If you begin to notice that your loved one isn't taking care of their home any longer to the point where mail is piling up, food is spoiling, dishes are left out and unclean, and other messes have become uncontrollable, it may be time for memory care.
2. Unsafe Behavior
We've all left the stove on at one point in our lives or slipped down a stair or two. However, unsafe behaviors such as forgetting to turn off an appliance or stumbling frequently are one of the less common signs of early dementia. 
Dementia doesn't just affect memory but also one's coordination and balance, and most homes aren't designed for the needs of the cognitively impaired. If your loved one lives alone, they could be in danger without realizing it.
3. Wandering
Every six in 10 people with dementia or Alzheimer's will end up wandering. Wandering is a behavior that can occur at any stage of their condition as they lose the ability to recognize their surroundings and familiar landmarks. 
Wandering is especially dangerous if it involves your loved one driving, inclement weather, or both.
4. Aggression or Extreme Distress
As your loved one loses the ability to communicate effectively, they may act out with verbal or physical aggression. This could be caused by several things, including discomfort or confusion caused by something as simple as being thirsty or tired. 
It could also be due to a progressively lowered stress threshold, which means that your loved one can become stressed out more easily. Either way, if your loved one is exhibiting physical or verbal outbursts, they can become a danger to those around them, including family members.
5. Unexplained Physical Changes
If you notice weight changes, changes in posture, or even a lack of hygiene in your loved one, it could easily be a sign that your loved one needs to move to a memory care facility.
They may be forgetting to eat and have lost weight or are forgetting that they already ate and continue to eat more, resulting in weight gain. Additionally, slow or confused movement can indicate disorientation, and the signs are more obvious if they're forgetting to bathe or brush their teeth.
Learn More About Memory Care With Sunflower Communities
Caring for a loved one with dementia can be incredibly challenging, especially when it comes to keeping them safe and comfortable. Here at Sunflower Communities, we have the Seeds of Success, which is an innovative memory care program designed to meet your loved one's memory care requirements on an individual level.
Take the next steps with us today to learn more about the services we provide for people with dementia and what makes our memory care program different from other assisted living communities.