Families and aging adults across the country have experienced peace of mind through valuable assisted living facilities. Of course, these facilities don't run themselves as they require a fairly specific type of staff to keep the residents happy, healthy, and safe.
If you have certain skills, you may find luck when searching for assisted living jobs. If you aren't sure if you possess the right skills or experience to work in assisted living, you'll find the seven common jobs listed below for a better reference point.
What's it Like Working in an Assisted Living Facility?
Working in an assisted living facility doesn't exactly present itself as your average 9-to-5 office job. The hours will vary, and you'll find that you're met with plenty of new challengings requiring you to think outside of the box.
Working in an assisted living facility mostly revolves around providing custodial care as the residents you'll find in these communities are often experiencing:
Mobility issues

Minor cognitive impairment or memory loss

Assistance for certain medical needs
However, assisted living facilities are not the same as nursing homes. The residents in these facilities don't typically need advanced medical care and they're able to retain as much independence and autonomy as physically possible. Moreover, the goal is to provide the residents with a better quality of life through a variety of services, therapies, and activities.
Ultimately, if you're looking for a career where you can both utilize your skills and give back to your community, then working in an assisted living facility could be the perfect fit.
These are the most common employment options you'll find: 
1. Nursing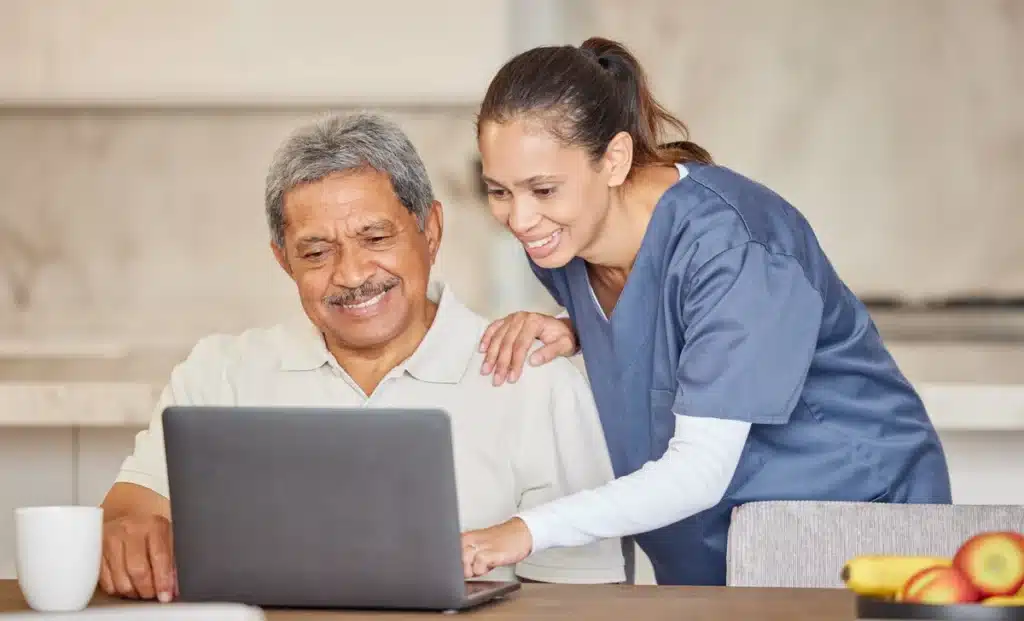 Although assisted living facilities don't typically have 24/7 advanced medical care, nurses are often staffed for certain hours to monitor residents' health and assist with emergency situations. Assisted living communities that do not have an onsite staff of nurses often employ visiting nurses instead.
Nurse duties in assisted living facilities include:
Monitoring residents' health

Creating initial care plans

Administering medications

Administering injections

Drawing blood and monitoring blood pressure

Preparing IVs when necessary 

Reporting changes in health and safety to residents' loved ones
2. CNA
Certified Nursing Assistants (CNAs) work under the registered nurses to provide basic care to residents that need help completing daily tasks regarding their medical needs. For example, CNAs will monitor residents' vital signs daily as well as:
Helping to physically lift and move residents

Transferring residents from one place to another for medical needs

Assisting with residents' activities of daily life (ADLs) such as hygiene needs, eating, grooming, etc
CNAs often spend a lot of time with assisted living residents, developing close relationships. They also act as a vital link between the residents and their healthcare team.
To become a CNA, you would have to enter into a four to twelve-week training program to achieve a CNA certification — which means you don't need a nursing degree to be eligible for the position.
3. Resident Assistant
Being a resident assistant means focusing on providing for the residents' needs and taking care of various administrative tasks. Many of the responsibilities of a resident assistant overlap with those of CNAs, such as assisting with their ADLs.
The other tasks resident assistants are required to handle include:
Answering phones

Receiving visitors

Assisting nurses with official documentation

Planning and executing social and recreational activities for residents
4. Activities Director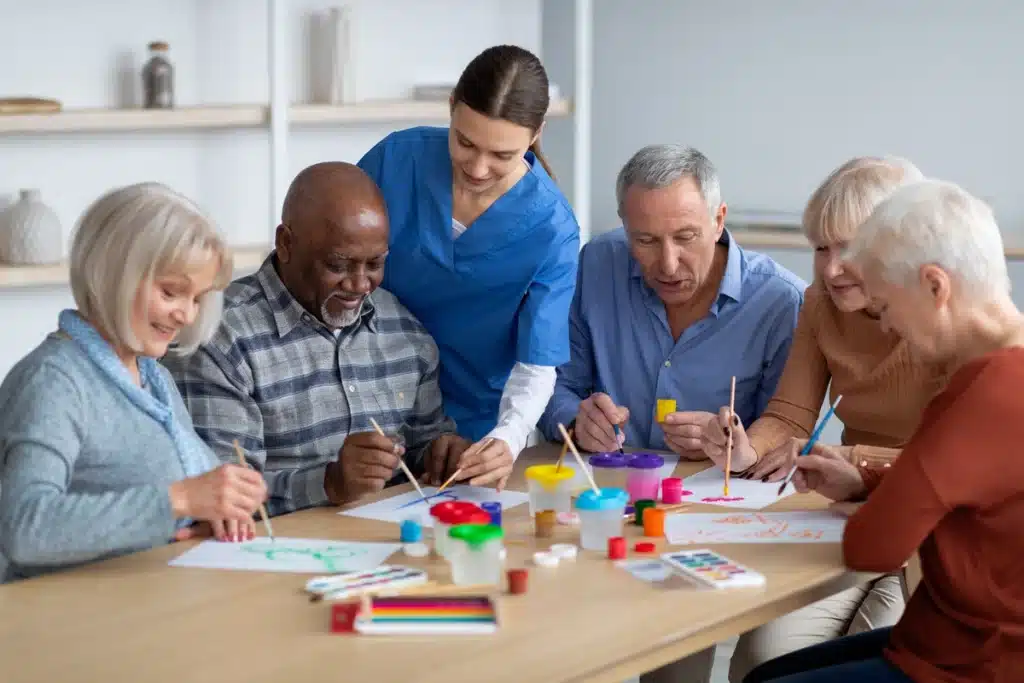 The activities director is in charge of ensuring that residents have plenty of things to do, including but not limited to:
Yoga

Karaoke

Movie nights

Game nights

Fitness classes

Outings to museums, restaurants, theaters, etc
Essentially, the activities director coordinates and schedules the activities for seniors. However, it doesn't end there as they're tasked with keeping an eye out for new sources of entertainment for the residents to enjoy. Therefore, it's a job that requires excellent planning and people skills.
5. Kitchen Staff
Many assisted living facilities employ a kitchen staff to provide the residents with fresh, healthy, and delicious meals according to their various dietary requirements. Aside from cooking, the kitchens staff is typically responsible for:
Curating a satisfying daily menu

Sourcing quality ingredients

Understanding nutrition for seniors

Understanding how to create meals within the confines of certain restrictions

Cleaning and stocking the kitchen

Maintaining the dining area
More often than not, prior experience as a chef or as part of a kitchen staff is required to be eligible for this type of position as the nutritional health of the residents is paramount. 
6. Administrative or Clerical Staff
Administrative and clerical roles revolve around managing daily operations in assisted living facilities. These roles typically entail:
Managing the facility's maintenance needs

Managing the facility's utilities 

Ensuring compliance standards are met

Keeping the facility up to date regarding state and federal requirements

Overseeing the employees

Assisting with communication among residents, their families, and other staff members when needed
To become part of an assisted living facility's administrative or clerical staff, you would have to pass a specific exam related to resident care to receive a nursing home administrator's license through the state. Depending on where you live, there may be other state requirements to become eligible.
7. Additional Services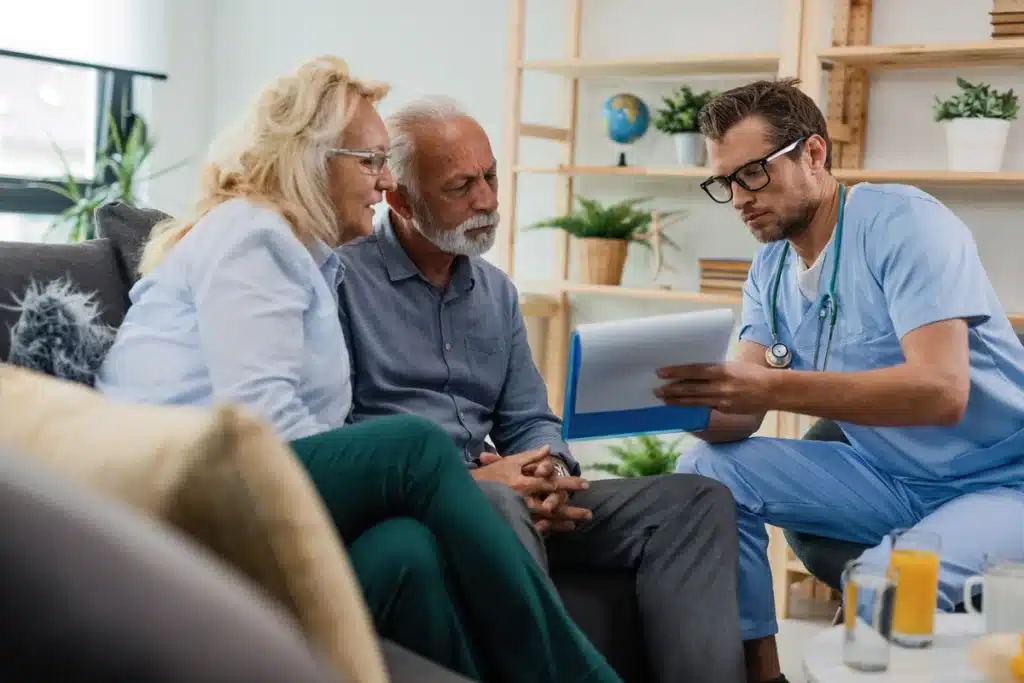 There are several other roles that assisted living facilities need to fulfill, although many of them may not be considered full-time or even part-time. However, they're an excellent way to give back to the senior community and make a difference in their lives.
A few examples of these services include:
Hairdresser

Fitness instructor

Live entertainer

Teacher (art, music, etc)

Marketing professional
All of the above are considered essential services. Of course, not all assisted living facilities offer the same services, so it's best to speak with the resident assistant or administrative staff about their needs.
In Search of Assisted Living Employment?
Working with assisted living communities can be both challenging and fulfilling. You'll find yourself forming unique bonds with the residents while providing them with everything needed to ensure the best possible quality of life. 
Here at Sunflower Communities, we're always looking for caring and committed professionals to add to our team. Take a look at our careers page to see the roles we're currently hiring or contact us to learn more about our assisted living services.