Dementia can be a very costly disease, not only for the individual but also for their loved ones. However, the cost is not the only consideration when determining care. Sometimes in-home dementia care is the best for you or your relative's needs, where they can age in place and still get proper dementia care.
It is important to know how much in-home dementia care costs so that you can make the best decisions for your loved one's care. Here is a breakdown of the average cost plus the biggest determining factors for when you're seeking memory care options for a loved one with dementia.
Defining Dementia and In-home Care
Dementia care in the home is becoming an increasingly popular option for those in need as it affords them the opportunity to age in place in comfortable and familiar surroundings. In-home dementia care services can provide numerous amenities in the comfort of one's own environment, such as: 
Medication management 
Assistance with daily activities 
Respite care 
And more!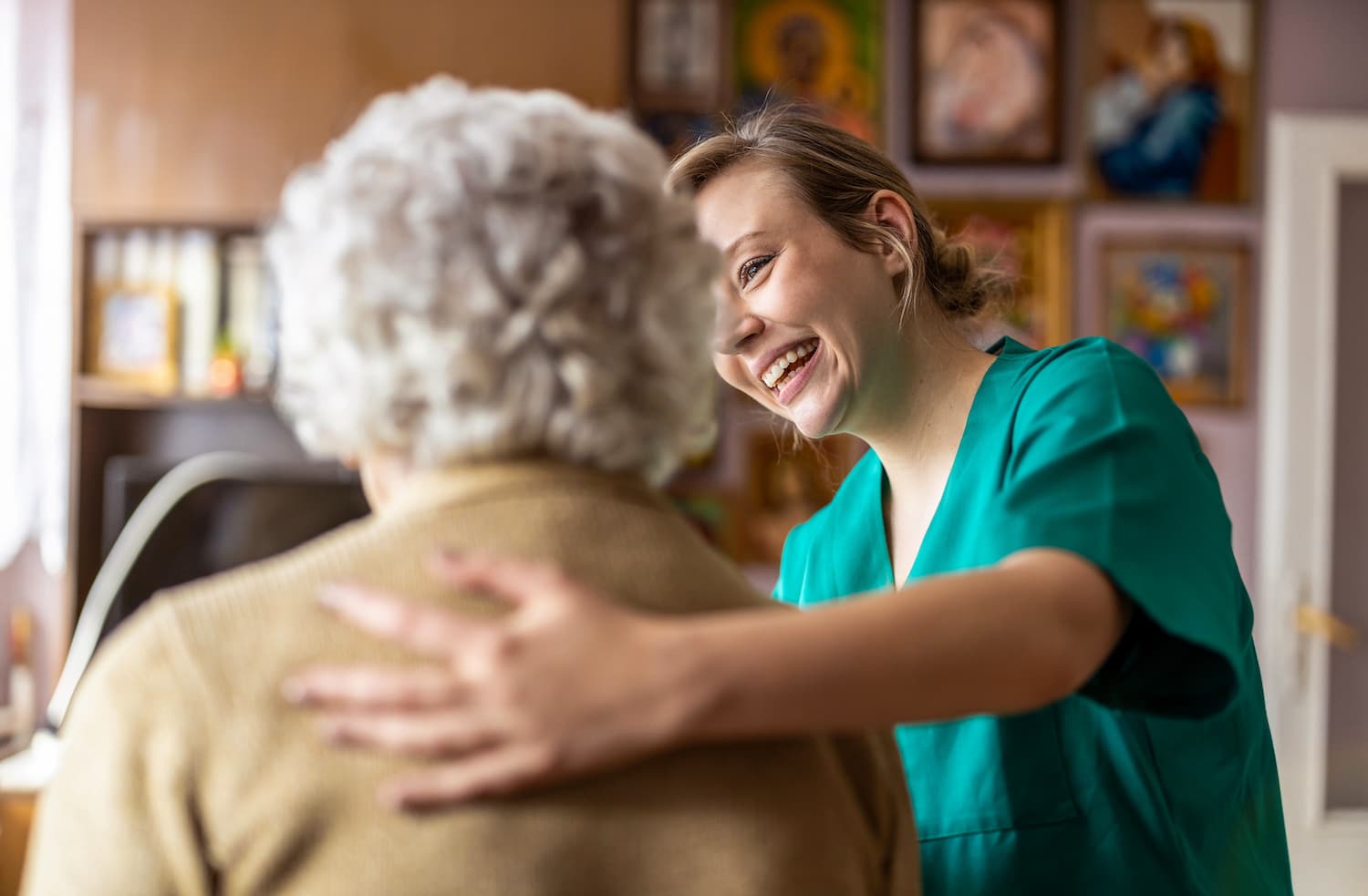 This model promotes safety through monitored access to their home, which brings added peace of mind to families that are unable to be there in person due to life's other demands. Moreover, in-home dementia care offers seniors a sense of autonomy that they may not otherwise experience in institutional settings.
What Services Are Included?
In-home dementia care is the ideal choice for those in need of personalized, compassionate support in their own homes. These services provide a wide range of amenities to ensure safety and comfort in the face of any medical challenge. Highly trained in-home staff are there throughout the day in shifts, and in more serious cases, a visiting nurse can be arranged to help with medication and other medical needs. In addition, in-home staff can help provide:
Light housekeeping 🧹
Meal planning and preparation 🍲
Arranging errands and outings 🎭
Providing companionship 🧑‍🤝‍🧑
As such, in-home dementia care enables individuals to remain in familiar surroundings while receiving specialized attention tailored to each person's level of need.
The Pros and Cons of In-Home Dementia Care
While in-home dementia care can provide a wide range of benefits, it is important to consider the pros and cons of this form of care.
Pros of In-Home Care
Cost savings compared to full-time institutional care
No disruption to daily routine or lifestyle
Provides individualized attention tailored to each person's needs
Provides peace of mind and safety for family members
Cons of In-Home Care
Costs can add up quickly
Challenging to find reliable and trustworthy caregivers
Family members may not be able to provide the level of care needed for more serious cases
In-home dementia care is not for everyone. And while the idea of aging in place may sound nice, it can come with a lot of struggles. From getting the proper staff and caregiver to knowing when they may need to move to a full-time memory care facility— keep a close eye on these things to ensure smooth transitions.

How Much Does In-Home Dementia Care Cost?
It's no surprise that senior care is at an all-time high. It's a major expense as we age, and so it's highly important to choose the right place and the right care that suits both your needs and budget. One popular choice is to receive dementia care at home with a nurse or caregiver who comes to your house to provide daily care. This option is actually less expensive than some nursing homes or memory care units.
In 2022, the national average cost of in-home dementia care is about $1,113 per week for 40 hours. This comes out to just over $50,000 annually. But what goes into that total cost? There are many things to consider and many things that the daily and weekly costs pay for besides just the salary for the caregiver, including:
Companionship
Medications
Daily living services
Special equipment like chair lifts
Nutrition and meal planning
Insurance
Personal care services
Transportation and speciality vehicles
This is a brief itemized list of everything covered under the cost of in-home care. However, this list can change, costs can fluctuate, and the level of care needed can increase costs as well. If you need 24/7 care, this can also create a bigger expense depending on if you hire two staff or have a live-in caregiver. All of these things are vital to consider before moving towards in-home dementia care.
How to Pay for In-Home Dementia Care
Obviously, in-home care (and any dementia care) is very expensive. So how does one pay for such an expense? While many seniors are on fixed-income or pension plans, they may not have the funds to pay for such a cost upfront. Fortunately, there are a few ways to pay and get financial assistance for this sort of care.
1) Insurance/Medicare Coverage
One of the most common ways to pay for in-home dementia care is through health insurance or Medicare, which is the main coverage for most people over age 65. Most health insurance plans cover at least a portion of home health care costs, and some even cover full coverage for those who qualify. Additionally, if you have long-term care insurance, this can help bridge any gaps that may be left from your other insurance coverage.
2) Veteran Benefits
Another way to pay for in-home dementia care is through veteran benefits if you are a veteran or the spouse of a veteran. The Veterans Health Administration (VHA) offers financial assistance and services through its Comprehensive Assistance for Family Caregivers Program, which can help provide cash stipends to family members who are providing long-term care to their veteran loved ones.
3) Long-Term Care Insurance
Finally, those with long-term care insurance can also use this policy to pay for in-home dementia care. Long-term care insurance is designed to cover the cost of such services and will usually provide a daily or monthly payment amount that can be used to cover the cost of care.
4) Retirement Benefits
If you are retired and draw a pension or Social Security benefits, you may be eligible for some sort of assistance with in-home dementia care, depending on your individual circumstances. Depending on where you live, there may be local programs that can provide financial support for those who need it.

5) Medical Assistance Programs
Many states have medical assistance programs that provide financial help for those who need it. These programs will usually pay for in-home dementia care up to a certain limit, which is often determined by the individual's income and assets.
6) CADI Waiver
The Minnesota Comprehensive Assistance for Dependent Individuals (CADI) Waiver Program helps seniors and other people with disabilities pay for in-home dementia care. This is a voluntary program for those who are income-eligible and need help covering the cost of in-home care services.
7) TBI Waiver
Dementia can sometimes be a long-term effect of a traumatic brain injury. If this is the case, you may be eligible for a TBI (Traumatic Brain Injury) Waiver to get some services like transportation and personal care covered.
8) Personal Savings or Assets
You may need to use your own savings, investments, or assets to cover the cost of in-home dementia care if all other options fail. This can be a difficult decision, but it's important to remember that this sort of care is absolutely necessary for individuals with dementia and can help them live more comfortably in their own homes.
No matter what, it is important to explore all of your options and find out what help is available to you. In-home dementia care can be an expensive undertaking, but with some research and planning, you can make sure that your loved one receives the best possible care.
By understanding the costs associated with in-home dementia care, as well as the various ways to pay for it, you can make sure that your loved one has the support they need.
Choosing the Best Possible Dementia Care
Ultimately, the best way to provide quality in-home dementia care is to work with a qualified and experienced professional who understands the needs of your loved one. An experienced caregiver can help make sure that the individual receives the highest level of care possible while also helping them to remain comfortable and safe in their own home.
And if in-home care is not the right move for you, speak with the highly-trained staff at Sunflower Communities about your options. We can walk you through the types of care we offer, which includes memory care and more individualized care or give you a tour of our grounds. If you want to learn more about in-home care vs. memory care communities— reach out to us to get your questions answered.