If you have an interest in volunteering, but don't know where to start, consider getting involved with your community nursing home.
A great way to expand your horizons, socialize, and make a real, tangible difference in other people's lives is by offering much-needed support to your community's elders. Whether you want to get involved with the staff, organize fun activities, or spend time with the residents, your contribution will make a difference to the health and happiness of your elder community as well as their caretakers. 
On board to volunteer at a nursing home?
Let's look into your volunteer options at assisted living facilities, memory care, and more.
Why do Nursing Homes Need Volunteers?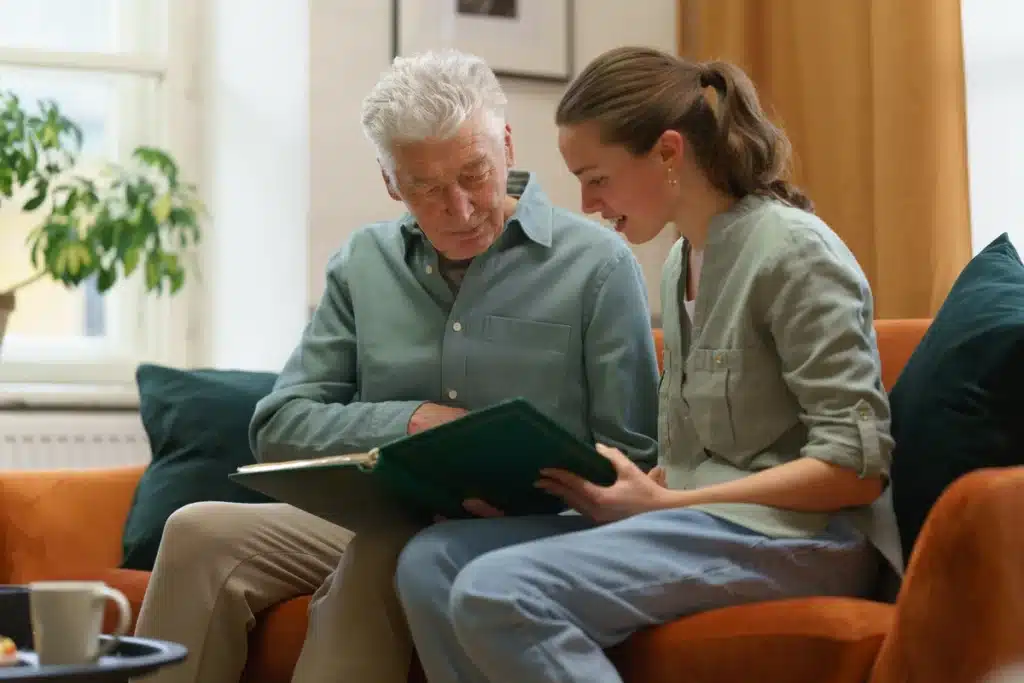 Nursing homes and assisted living residences spend much of their time providing round-the-clock nursing care to the residents in the building. The nurses, administrators, and paraprofessionals work closely to ensure every resident is taken care of and doing their daily tasks, but that often leaves little time for socializing and entertainment for the older adults living in the community. That's where volunteers come in.
Nursing homes rely on volunteers to come and interact on a more social and friendly level with the residents. Mental stimulation and socializing are as integral a part of the care of these elderly individuals as their pain and medication management is.
Volunteers can help bring a sense of home into the facility by playing card games with residents, hosting dances or musical performances, or simply just sitting and having lunch with them to chat.
Some other ways volunteers can help are providing manicures to the residents, hosting bingo night, decorating the corridors and bedrooms for the changing seasons, helping residents tidy up their rooms, or just stopping by for a visit. It can be lonely in those nursing homes, especially when families can only visit so often. So the volunteers become an integral part of the team and the lives of the nursing home residents.
What are the Requirements to Volunteer with Seniors?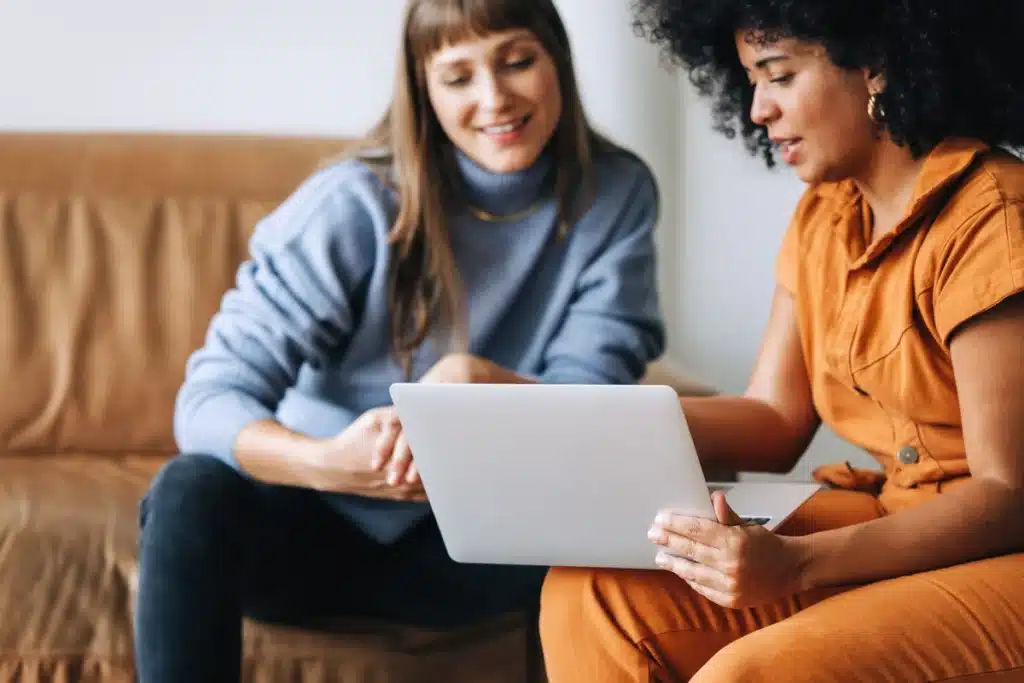 There aren't many requirements or specified training you need to become a volunteer at a nursing home. However, you do need to have a good attitude, enjoy being around older adults, be sociable, and know how to play games. This can, of course, change depending on the nursing home and when it comes to working with more vulnerable adults.
Requirements
At the bare minimum, you need to meet the following requirements:
Love being around older people

Have a pleasant personality and presence

Know how to play card games like bridge, canasta, pinochle, rummy, cribbage, etc

For teenage volunteers, be at least 15 years old.

Be able to transport residents in wheelchairs safely

Have reliable transportation to and from the nursing home

Be able to schedule and manage small events

Have a professional but laid back demeanor

A background check to ensure the safety of the other residents
Extra Training
Some volunteers may choose to be involved more one-on-one with more advanced residents in end-of-life care. This allows them to make a huge impact on someone's life a nd requires a bit more training to serve those individuals properly. Volunteers in these positions should undergo the following training: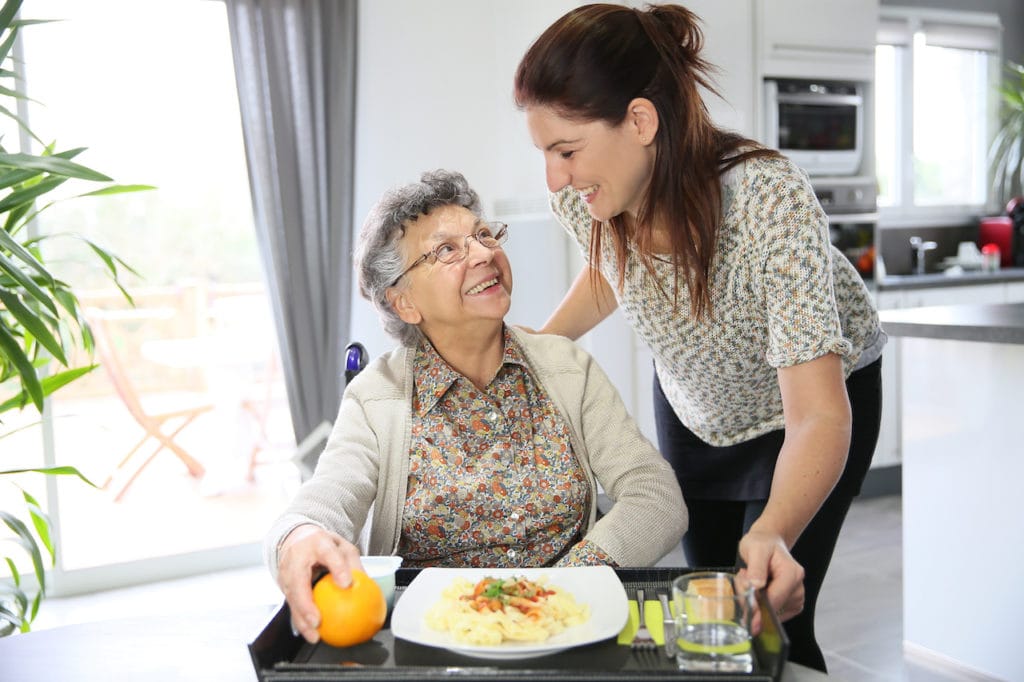 An understanding and knowledge of how and where to get emergency assistance if needed

How to handle and discuss death and dying

Grief support training

Hospice basic training*

Counseling to ensure they are mentally prepared to handle patients in hospice
*The Hospice Foundation of America has dozens of free resources for volunteers and employees in nursing homes here.
The Benefits of Being a Nursing Home Volunteer.
There are so many benefits to being a nursing home volunteer, both personally and for the individuals you serve.
You'll gain life lessons from your elders.

You'll make a ton of new friends, both in the staff you meet and the residents.

You add job experience to your resume.

You gain personal fulfillment out of helping others

You'll learn valuable skills in compassion, patience, and understanding

You will make the lives of those you serve more vibrant and enjoyable

You will learn how to respect others

You can more easily navigate the process of life and death and everything that comes with it.

You will leave a lasting imprint on the residents and families you've worked with

You can learn how to play bridge from the best players in the game.
How to Find Volunteer Opportunities.
Covid had definitely put a damper on when, where, and how people could volunteer and help in the nursing home setting.
But as things begin to come back to "normal," nursing homes need help more than ever. Check your local paper or online job listings for volunteer opportunities. Or simply call up your local nursing home or assisted living facilities and ask if they need volunteers.
To get started with potential volunteer opportunities, give Sunflower Communities a call, and we can answer any questions you may have, and maybe we even have some positions available. We look forward to speaking with you!