For many older adults, maintaining independence as they age is a huge priority. They want to have autonomy in their day-to-day life while still getting their health and wellness needs met.
For many folks, staying at home and relying on the support of adult children, part-time nursing staff, and other support people is enough in the beginning. Over time, though, many people begin to experience:
Forgetfulness
Decreasing mobility
Difficulty cooking, cleaning, and other daily living tasks
Inability to care for their home and themselves
Unsustainable levels of caregiver stress
When these things happen, it's time to start thinking about a more sustainable long-term aid solution with memory care.
For many caregivers, the question becomes, "What kind of residential facility is best for my elderly parent or loved one?" Here, we break down the kinds of care involved in two of the most common forms of long-term communities and discuss the pros and cons of choosing a nursing home vs. memory care.
Nursing Home Facilities
Nursing homes (or skilled nursing facilities) provide more constant medical assistance to their residents than you're likely able to provide as an at-home caregiver, even if your care is supplemented by a home health care nurse. In a nursing home, your loved one will have three meals a day, 24-hour supervision by registered nurses, and on-site medical and rehabilitation services. Medication management and physical therapy are just a couple of the additional services often provided in nursing homes.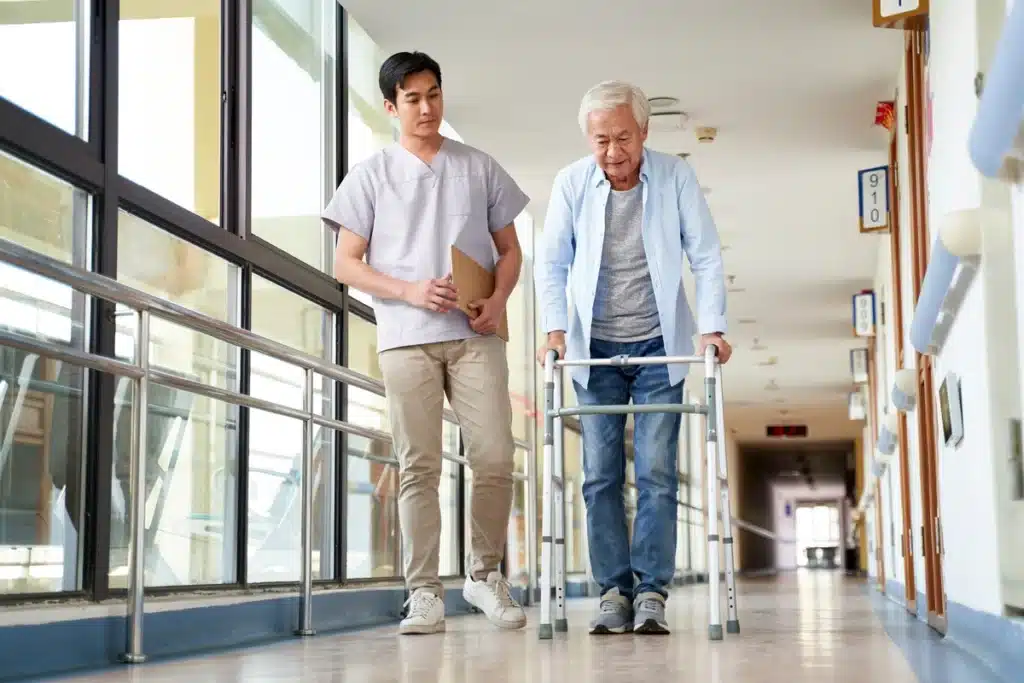 Some residents stay in nursing homes on a short-term basis when they experience short-term health issues. For example, they might need intensive rehabilitation after going to the hospital for a fall, but once they recover, they're able to move back home. For others, the nursing home becomes their long-term home as they develop chronic health conditions that require constant skilled nursing care.
In general, nursing home residents typically have less autonomy than residents of most assisted living communities, but they have more consistent access to medically licensed professionals. Some nursing homes are designed to feel like a home or a neighborhood, while others can feel more like a nursing facility. You'll likely need to tour several options to find one that feels like a fit for your loved one.
Memory Care Communities
Memory care communities are designed to create a safe environment for older adults with Alzheimer's and dementia. In addition to the basic accommodations provided by assisted living and other forms of senior living communities, memory care generally also offers therapies and safety measures specifically created for folks with dementia, such as low patient-to-staff ratios, security measures that to prevent wandering, and activities designed to slow the progression of dementia.
Unlike nursing homes, some memory care communities do not provide very much skilled nursing support outside of the support needed for robust dementia care.
Nursing Home Vs. Memory Care: Which to Choose?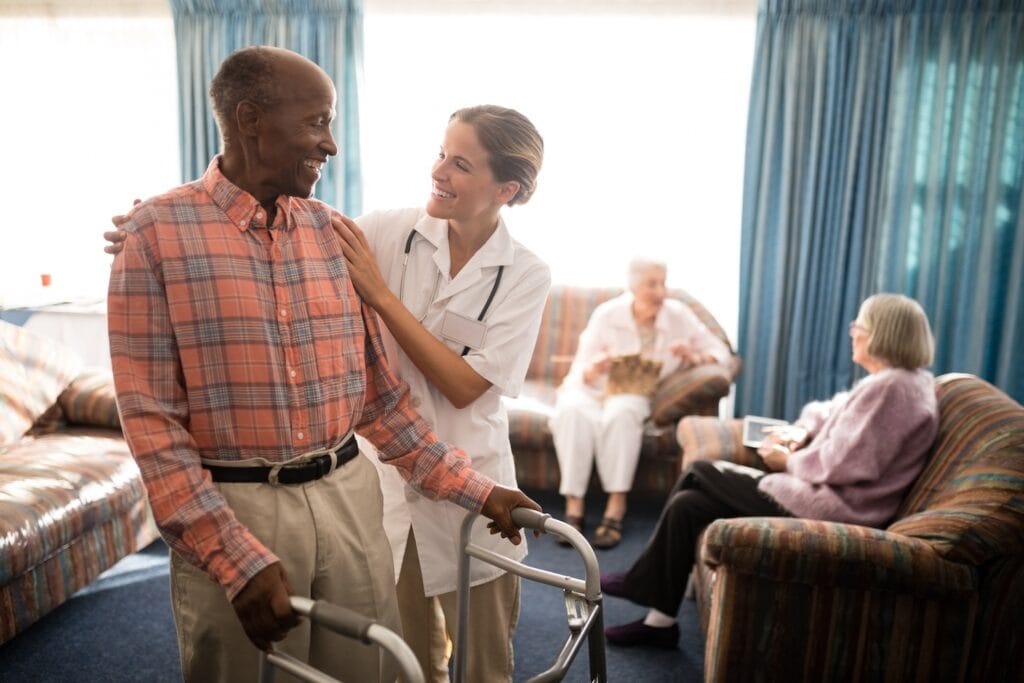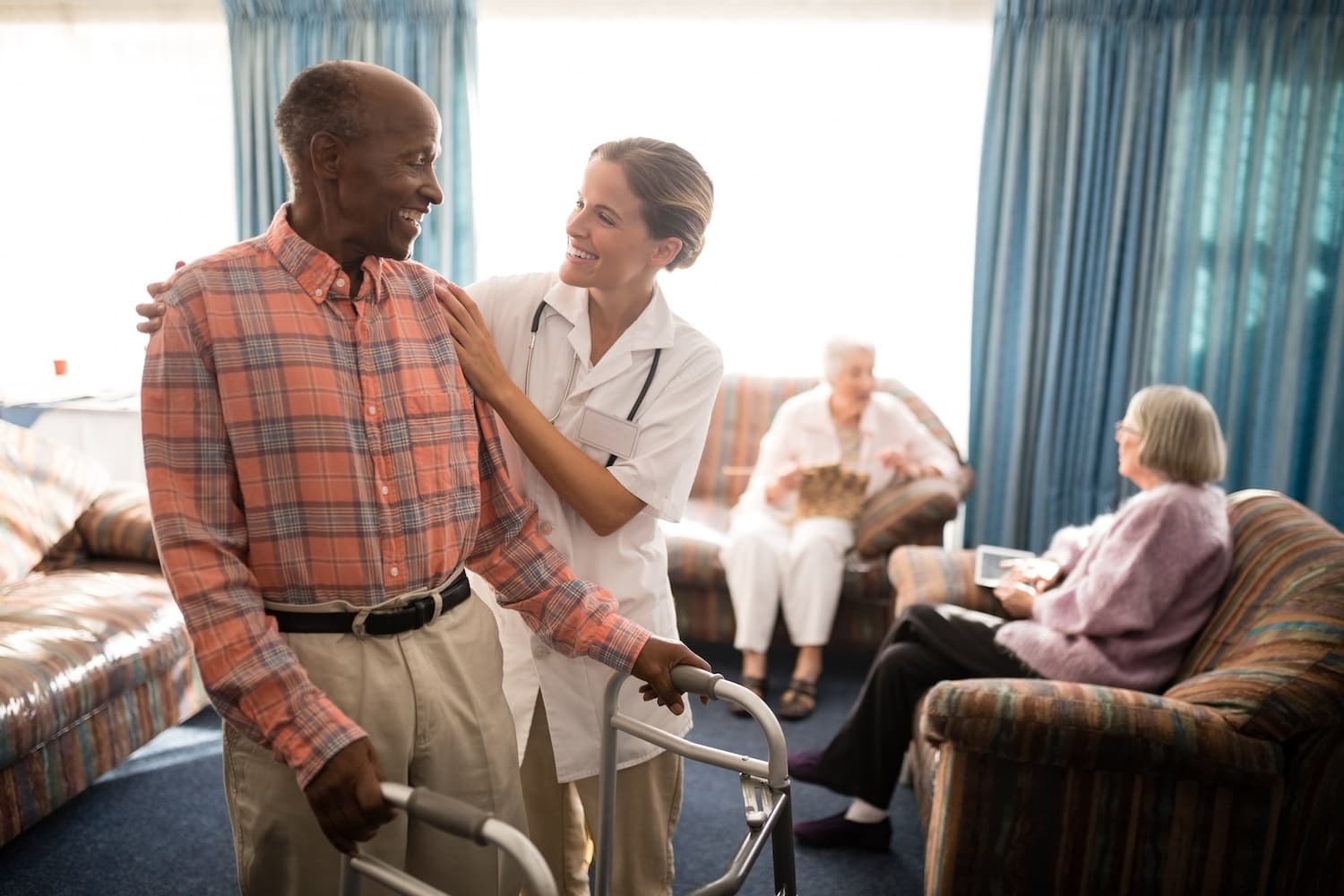 The right answer for you depends on a variety of factors, such as:
The level of medical care and supervision your loved one needs
The level of mobility of your loved one
Your loved one's ability to remember medications and other personal care routines
Their healthcare needs outside of memory care
If your loved one has Alzheimer's disease or dementia, they're likely going to need specialized care within a memory care unit, especially as their disease progresses. You'll know it's time for them to move from a general nursing home into memory care when:
They experience moderate to severe memory loss
They need support to prevent wandering and reduce confusion
They experience sundowning and other progressions of their symptoms
Memory Care at Sunflower Communities
The world of senior care is incredibly complex, and it can be overwhelming to know which option is the best one for your loved one's situation. Now that you know the main differences between a nursing home vs. memory care, only you and your loved one can decide which option is right for you.
With both assisted living and memory care communities available, Sunflower Communities is the best place for your loved one to live and thrive as they transition through needing various kinds of care and support. With round-the-clock care and some of the best quality services provided for residents with Alzheimer's and dementia, you can rest assured that your family member is in good hands. Schedule a tour with us today to experience the Sunflower Communities difference!