Occupational therapy in senior living is a growing necessity that is becoming a standard in the industry. Not only is it an important community resource for older adults, but it is a way of promoting health and independence for older adults. 
They also serve a multitude of other purposes, such as meal and nutrition sites, screening clinics, recreational and fitness centers, volunteer coordinating clinics, occupational therapy. Occupational therapy is a more comprehensive therapy that helps with physical, mental, and cognitive well-being.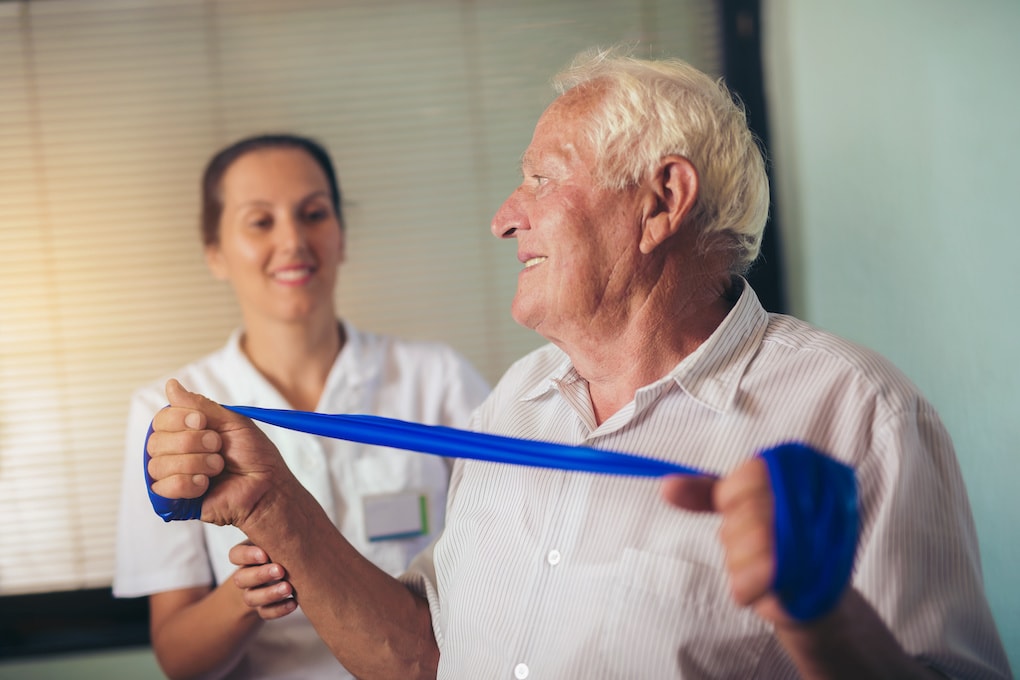 Occupational Therapy in Senior Living
Occupational therapy practitioners bring an understanding of the importance of participation for overall well-being to senior centers. They can fill a unique role by enhancing client-centered programming in senior center communities, including:
Evaluating members' needs and interests for specific health education programs, and then designing programs around these needs.

Developing educational programs to provide center participants who have a variety of conditions (e.g., vision and hearing impairments, mobility limitations) with fall prevention techniques. Information can be made available about community mobility, environmental modifications (e.g., bathtub bench, grab bars), and assistive devices (e.g., one-handed cutting board for meal preparation) to increase the ease, safety, and independence of daily tasks.

Assisting participants with life transitions. Occupational therapy programming designed to help address role transitions and changes in routines associated with retirement, widowhood, caregiver role, and relocation can alleviate some of the anxiety associated with these changes.

Exploring work or volunteer opportunities for those who are interested as they transition from full-time employment.

Creating and implementing health promotion programs to assist participants who wish to "redesign" their lives in order to experience greater health-related quality of life and well-being.

Serving as consultants to the senior center for facility environmental modifications to enhance client access, participation, and safety. Examples include recommendations on bathroom modifications, accessible furniture, and color schemes to enhance visual contrast.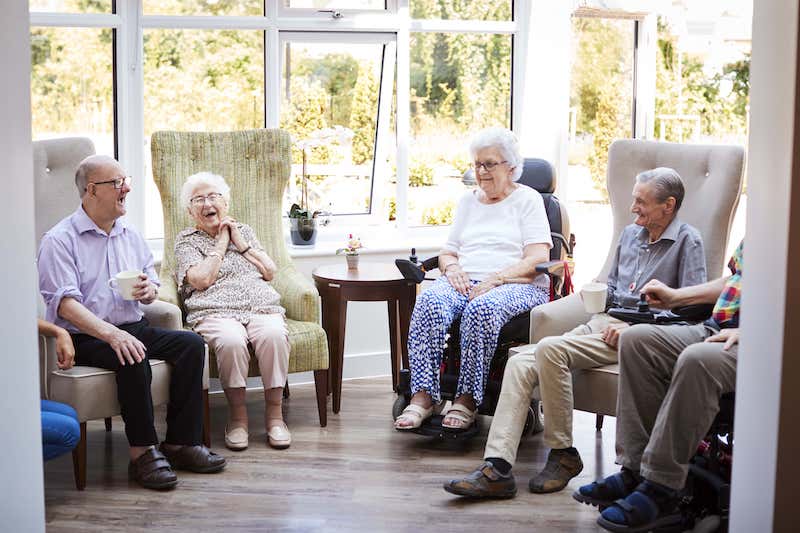 Minnesota Assisted Living
 

& Memory Care

As the population of older adults continues to grow, and the desire for both community-based services and maintaining an active lifestyle increases. Occupational therapy and memory care offer the solution to participation, engagement, and well-being for older adults in the community.

If you're looking for the best assisted living communities in Minnesota; Sunflower Communities is here to help. Click Here to get in touch with our professional team today!