Did you know there are many proven benefits of occupational therapy for the elderly?
As people age, basic daily tasks can become somewhat difficult—whether it be delayed reactions or just physical aches from getting older. But there are some things you can do about it! Physical therapy can help you recover from injuries and surgery when you're older, maintain that functionality in your limbs, and keep some flexibility.
Occupational therapy is a more comprehensive therapy that helps with physical, mental, and cognitive well-being. We find that elderly patients who struggle with those daily tasks can greatly benefit from regular visits with an occupational therapist. Follow along and learn 4 of the top proven benefits of occupational therapy in elderly patients.
Many assisted living facilities have a lot of options so it's great to get in formed on the right community as well as what exactly these therapies have to offer. Read along for more info!
What Exactly is Occupational Therapy?
The American Occupational Therapy Association defines occupational therapy as "the only profession that helps people across the lifespan do the things they want and need to do through the therapeutic use of daily activities (occupations). Occupational therapy practitioners enable people of all ages to live life to its fullest by helping them promote health, and prevent—or live better with—injury, illness, or disability."
Occupational therapists help older adults who are beginning to experience physical or cognitive changes or both. They will intervene and first evaluate the specific needs of the elderly patient, then make a plan of action for improving the performance of daily activities and how to reach their goals, and lastly, follow-ups to ensure the therapy is working. Thankfully, these amazing occupational therapists can help improve a patient's quality of life through therapy.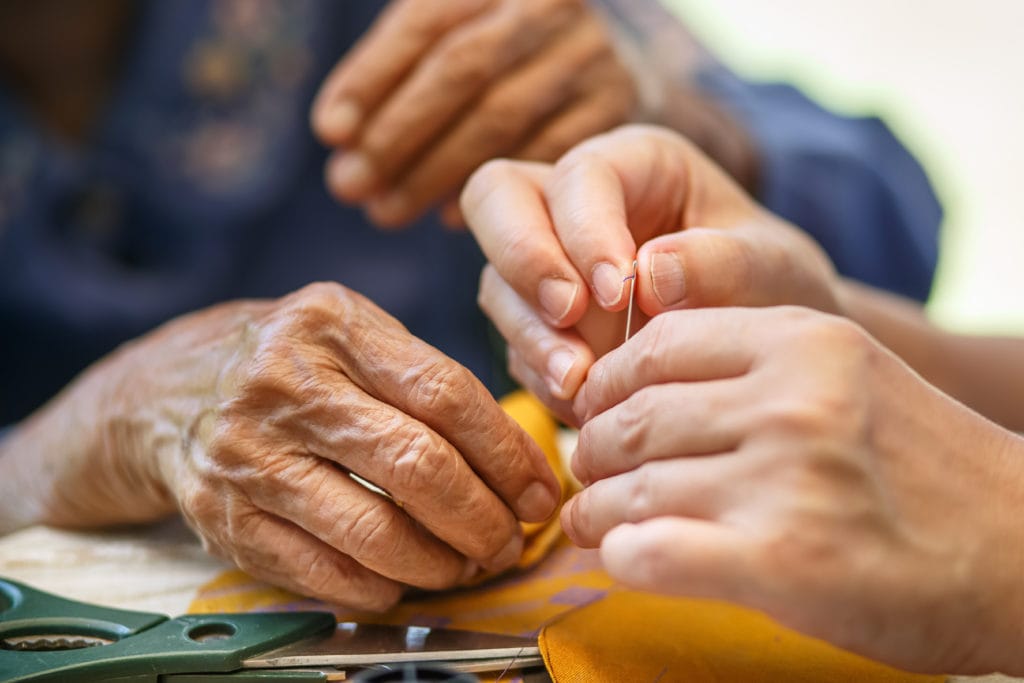 Top 4 Benefits of Occupational Therapy for Elderly People
Help Complete Daily Tasks
As the aging process progresses, daily tasks like brushing teeth, getting things out of the cupboard, getting dress, and just walking around can be difficult to manage due to many physical or cognitive ailments or declines. This can negatively affect one's quality of life and their mental health suffers. When these things become too difficult to handle independently, they may give up and not want to try anymore. They may avoid social activities and other events because they don't feel up to it, which can be a combination of the physical strain and the mental and emotional struggles that come with that.
Occupational therapists can teach these older adults exercises and other rehabilitating techniques to help them physically do tasks like putting shoes on and eating and how to mentally cope with these changes. With consistent therapy, these people can improve their dexterity, flexibility, mobility, and cognitive function to handle these daily tasks once again.

Prevent Falls and Injury
Older individuals are at a major risk of injury from falls as they lose those motor skills and balance abilities as they age. In fact, the National Council on Aging shows that 1 in 4 American adults over the age of 65 fall every year. And a fall at that age can be so much worse than any one of a younger age who can catch themselves. Injuries in elderly patients can cause broken wrists, fractured hips, and even head injuries.
In occupational therapy, these adults can learn methods to prevent falls with muscle strengthening and balance practice. Every human falls victim to muscle loss as we age; it's basically inevitable, so rebuilding that muscle with light weights and exercise can be critical to preventing those life-altering falls at that age.
Customized for Dementia Patients
OTs can curate to their specific needs if your parents suffer from memory loss from aging or more advanced memory issues like dementia. They know to use different rehabilitation techniques that will be easier or more effective in patients with dementia. For example, they will perform more memory-enhancing activities like puzzles and games.
To avoid confusion during daily tasks, the occupational therapists may suggest having limited clothing items to choose from, provide organizer bins to keep things in the same place every time, if possible, and even put stop signs at their door for patients who will wander out of their room. Dementia patients can also become very sensitive to textures and sounds, so OTs may suggest certain foods that will not agitate the patient and introduce music therapy to help soothe them in times of stress and anxiety.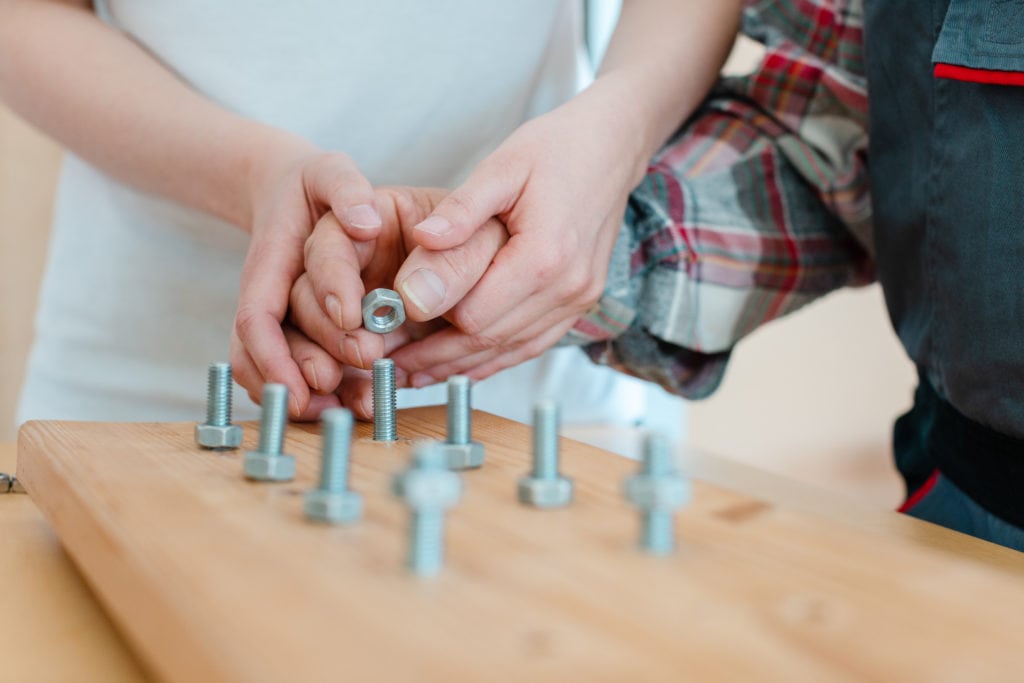 Providing Assistance to Caregivers
One significant benefit of utilizing an occupational therapist for your parent or an elderly patient is the recommendations and assistance they can offer the family caregivers. It is no easy task to take on the role of caregiver for an aging parent, and they could use a little help. OTs are beneficial in teaching caregivers techniques that will help them care for these individuals in a way that won't confuse or agitate them more.
It can be hard to cope with the physical changes in a loved one, such as memory and vision loss, arthritis, and sudden personality changes. Occupational therapists can offer methods to deescalate someone who is getting anxious or agitated and make recommendations for home modifications to ensure their safety even when the caregiver is not around.
Home mods can be grab bars throughout the room and bathroom, a bathtub bench, grippy socks, shoes, etc. So caregivers can get a little peace of mind knowing their loved ones are getting the proper care, and it can alleviate some stress of their own knowing how to act in certain situations.
Conclusion
For families whose lives have been changed caring for their elderly family members, an occupational therapist's services can be highly beneficial. They help make these life transitions so much easier and provide customized therapy that can really help their parents regain independence and get the care they need. For more information on our in-house occupational therapy services, click here and contact us today!