With our Nagel Assisted Living & Memory Care Community being located in Waconia, MN, we're always looking for fun activities for residents and their families to do around the area. With the COVID-19 pandemic winding down, we've sought out the most family-friendly things (plus a few wineries for mom and dad) to do in Waconia for every season.
Top Food & Drink In Waconia to Grab Some Grub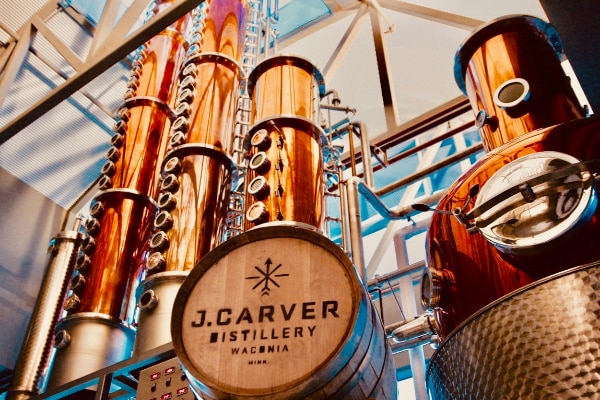 Cooking at home can get really old. Thankfully, the best restaurants around Waconia are open and ready to provide you with your favorite meals and drinks by takeout, delivery, and touch-free curbside pickup. Here are a few of our favorites.
1. Schram Vineyards
Schram Vineyards is one of the top spots in Waconia, and during this time they are still offering all of their wine and goodies available for pick-up or delivery. You can purchase wine, gifts, apparel, and gift cards, which all make great holiday gifts all while supporting the delicious winery. Delivery is available with a minimum of $25 and within 10 miles of their location.
2. Iron Tap
Iron Tap in Waconia has been a local favorite for years and even won the Reader's Choice Award in 2019. They are known for their incredible bar and lounge with over 38 craft beers on tap, but for now, have switched to all takeout ONLY. Order any of their amazing Americana appetizers, burgers, BBQ, and more for takeout or curbside pick-up.
3. J. Carver Distillery
You can currently pick up online orders at J. Carver Distillery curbside, Mon-Sat from 10 am to 2 pm. Pick up your favorite vodka, gin, cordials, whiskeys, brandies, aquavit, and bourbons at local stores that sell J. Carver as well. See who carries it here!
4. D'Vinci's Restaurant 
D'Vinci's Restaurant offers delicious Italian classics for takeout or delivery. Getting bored with cooking at home all the time? Pick up one of their many casseroles (lasagna, ravioli, tortellini, etc.) and feed the whole family! Check out their menu and ordering options here. 
5. Parley Lake Winery
Parley Lake Winery is open for reservations! Reservations are required when visiting Parley Lake Winery, but if availability allows, walk-ins may be accommodated. Easily order any of their wines or merchandise in their online shop and pick it up with ease.
6. Egg-Cetera Cafe
A small, local cafe with lots of charm, Egg-Cetera Cafe brings you nostalgic classics like denver omelets, patty melts, and good old fashioned cheeseburgers. You will have to call them for pick-up but you can peep their menu online here! 
7. Waconia Brewing Company
If wine isn't your thing, check out Waconia Brewing Company. While their taproom is closed, all other orders are available. You can order any of their delicious brews for pick-up, curbside (don't even have to leave your vehicle), or delivery within a 10-mile radius with NO minimum purchase required.
8. Lola's Lakehouse
Lola's Lakehouse is now takeout only, but they have a few other unique options for you to choose from to get your Lola's fix. You can easily order to-go online on their website, (view the menu here). They are now offering weekly specials on Family Dinners to-go. The two options include a feast for two or a feast for four of varying specials each night. Yum!
Our Favorite Places to Shop In Waconia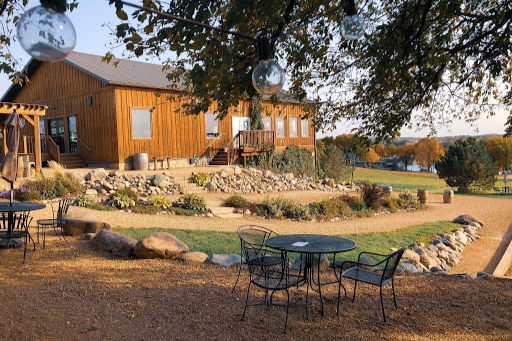 Want to support some local shops this holiday season? Here are some Waconia shopping experiences that you can shop in-store safely or online.
9. The Stash of Waconia
The Stash of Waconia is a small shop in Waconia that believes clothing for women that makes you feel and look good should also be affordable and stylish. They are a small operation so to order online you can actually message them on their Facebook page for any availability in sizes and they'll ship anywhere for $6 shipping!
10. Yetzer Home Store
The Yetzer Home Store is a great place to shop for nice, modern home goods or just browse for some home design inspo. And you can schedule a FREE in-home flooring estimate here. 
11. Trending Upward Thrift Shoppe
For a more sustainable shopping option, head to Trending Upward Thrift Shoppe. They offer a wide array of home goods, clothing, and other items that have been thoroughly washed and vetted before priced and shelved. They also donate 20% of all profits to local nonprofits each month and they are still accepting donations!
Fun Spots For A Waconia Outing!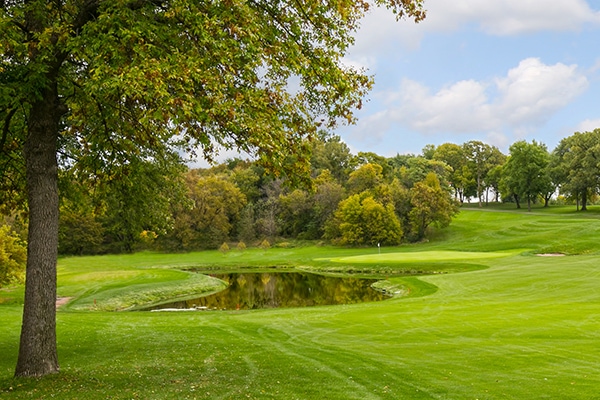 Last, but not least, it's important to still experience some outdoors and some fun family activities when the weather is nice. From golf to art, Waconia has plenty to offer for unique fun for the whole family.
12. Island View Golf Club
Hitting the golf course has been a great activity for people to be able to get outside while also following social distancing and safety guidelines for the last year, and with summer here, it's time to get out and have some fun! Check out the Island View Golf Club and book a future tee time!
13. Carlson's Lovable Llamas
Yes, there is a llama farm in Waconia where you can pet, walk, and feed the llamas for birthday parties, group events, and they'll even come to you! In fact, the family-owned Llama zoo will bring their llamas to group homes, schools, and other places for therapy visits. Read more and schedule here.
14. Emagine Theatres Waconia
With movie theatres re-opening after the pandemic, you have got to check out Emagine Theatres Waconia. They have delicious concessions, popcorn, and even reserved seating to make your visit as easy as can be.
15. Aspire Artisan Studios & Folk School
Interested in picking up a new hobby during quarantine, but haven't quite done it yet? Aspire Studios are made up of artisans and artists that offer classes to people of all ages to learn new skills or home in on their crafts. They were holding classes outside for safety but now have been offering virtual classes like Intro to Sewing, Canvas Painting, and Woven Rag Baskets. Read more here!
16. City Square Park
The weather has been unseasonably nice throughout these fall months leading into winter, and getting outside has been a huge privilege and about the only safe thing we can do so taking walks in City Square Park can be a huge relief from quarantine. And when the weather gets better, visit one of the many ball fields and tennis courts.
There is no lack of activities, shopping, food, and drink in our local town of Waconia. Many of which are within just a few minutes of our Nagel senior living community in Minnesota.! We love the easily accessible things the families of our residents can go to, as well as all the locals. Supporting your local establishments during this time is so important, so please check them out!